Our founder
Jesse Ewasiuk
I attended my first CrossFit Class in 2012 after accepting a challenge from a friend. One class is all it took to realize I had found something very special! The support and encouragement I received from the people in that class was unlike anything I had ever experienced before. CrossFit has had such a positive impact on my life I felt compelled to help others discover what this training can do for them. Becoming a coach and owner has given me an opportunity to make a real difference in people's lives. I feel very fortunate to be in this position and look forward to opening up those gym doors every day! even at 5:45 am!
I have been a member at Cranbrook CrossFit since 2016. I started the sport to change up my fitness routine and try something more challenging than working out at a conventional gym. I enjoy the group setting and the friendly rivalry I find in the noon class I attend regularly. My favorite movements are gymnastic pulling and Olympic weight lifting. I have been coaching since 2021, and I'm enjoying seeing people challenge themselves, learn new skills, and improve their health. I strive to ensure that members have fun in class and stay motivated to keep coming back!
I was drawn to CrossFit because of the way it combines various training styles into an environment that prepares athletes for so many different variables. I am passionate about living a healthy, active lifestyle and can't wait to help members reach their goals! Although I'm new to Cranbrook CrossFit, I've been in the weight room since 2012 training as a national level biathlete and earned myself a gold medal at the 2015 Canada Winter Games. I also competed as a provincial level runner and continue to implement aspects of those sports into the way I train today. In the past I have coached Cross Country skiing as well as Biathlon precision shooting and look forward to continuing my coaching journey at Underground Fitness.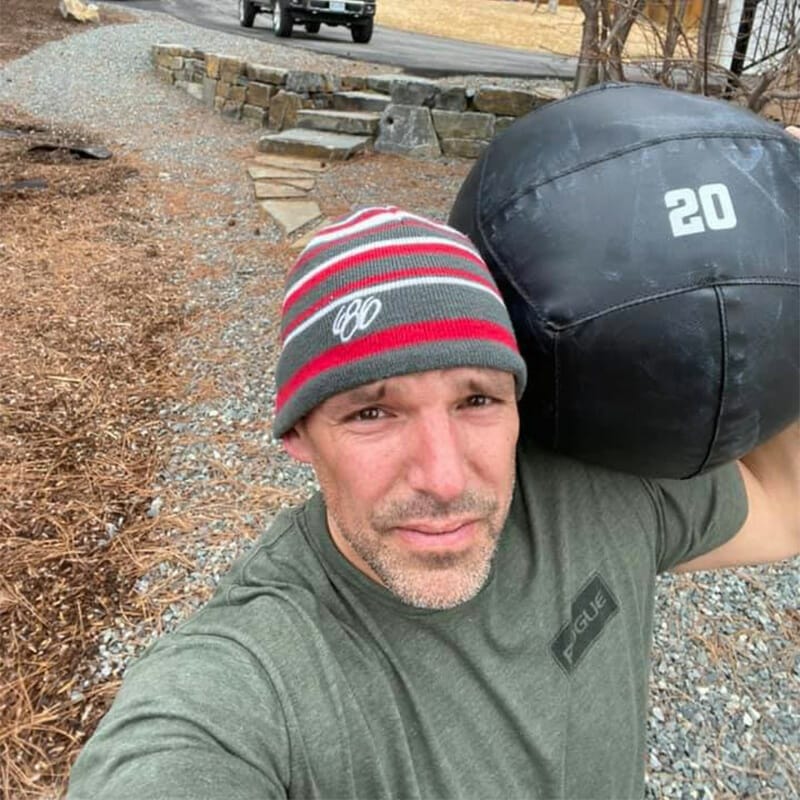 One day, in 2016, at age 40, I dropped into a CrossFit class and thought, "holy crap, I better get in shape before I do this!" After a year, nothing had changed, and I was in even worse shape. So, in October of 2017, I swallowed my pride and just started showing up to Underground Fitness. I couldn't do a single pull up and 3 burpees winded me but I stuck with it and slowly improved. I remember thinking I would never be able to do double unders or a handstand pushup but over time, I was able to do each movement. In 2021, I competed in the CrossFit Open and ended up doing well qualifying for the quarter finals. I ended up placing 61st in the world in the age category of 45-49 year old men. I really enjoyed competing and learned so much. I decided to take Level 1 coaching to learn more about movements, nutrition and the background of the sport. I did not plan on actually coaching but after helping out and teaching a few classes, I was hooked! It is very rewarding seeing athletes progress and grow. I love being a part of this community and have built lifelong relationships with many people from the gym. I've always loved to challenge athletes to be a better version of themselves physically and mentally. When I'm not running the furniture store with my wife Christine, you'll find me coaching the occasional early morning classes and filling in where I can.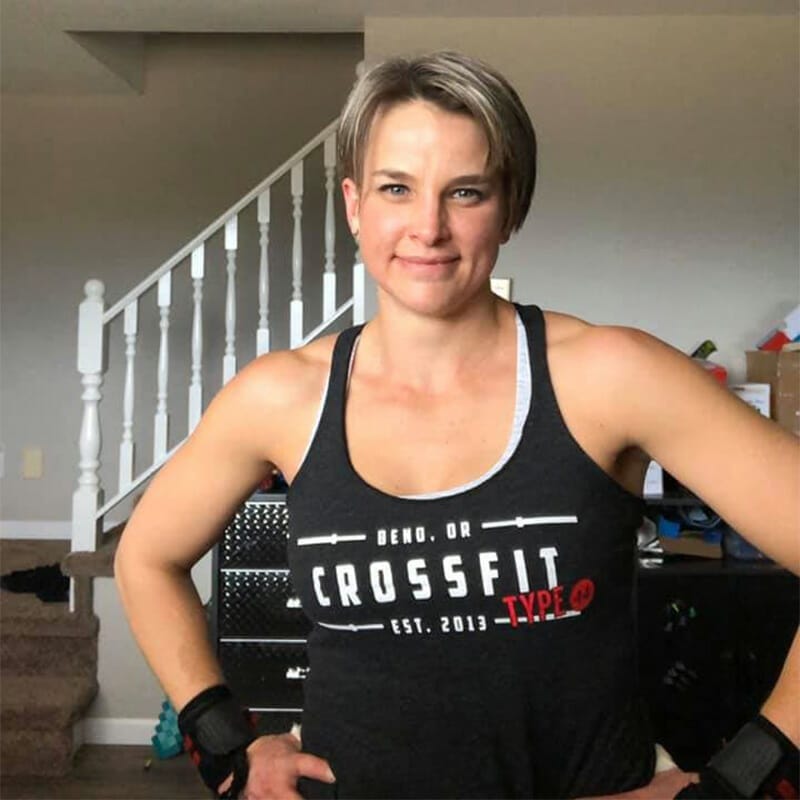 I began CrossFit in 2016 with the desire to improve my health and overall fitness. CrossFit fulfilled those goals and much, much more. I had always been athletic but as I aged, career and children dominated my focus, it was very difficult to find momentum and inspiration. The comradery and encouragement when you enter Cranbrook CrossFit is palpable and filled with new challenges. The gains were almost immediate, and I was never bored. I was hooked. Fast forward to 2021 when I sustained an injury and had to pull back on what I could do, I decided to take my CFL1 coaching course to stay connected and increase my personal level of knowledge and scalability. What I love about CrossFit is that it is for everyone regardless of athleticism, age, injury and disability. Coaching CrossFit Athletes I have found a new level of appreciation for the sport and the impact it has on individuals. Witnessing people achieve their goals and doing what they never thought possible is incredible.
I grew up in a very competitive household and I love playing team sports. When I joined Underground Fitness back in 2020, I needed something to engage my competitive edge. The traditional gym wasn't quite doing it for me. The sense of community, encouragement, and intensity Underground brings to the table is amazing.
I have coached sports before, and I love helping others learn. I am so excited to teach this amazing sport and make others fall in love with it, just like I have. See you in Class!
Way back in 2017 I joined CrossFit. I was living in Victoria BC at the time attending UVic and playing varsity rugby for the UVic Vikes. My goal was simply to increase my power, speed and endurance on the rugby pitch. A friend said 'hey, CrossFit will do that quicker than anything else.' I really had no clue what CrossFit was. After a few YouTube videos I thought what the heck, let's try this out. I dropped into a local gym and the rest is history. I moved back to Cranbrook in 2020 and after a short time at Underground, I wanted to learn more and become more involved with the community. I decided to get my Level 1 and try some coaching. Great decision! You'll find me either coaching or throwing down with the evening crew. They make for a fun atmosphere and help you push that extra little bit! I'm definitely a sucker for pain when it comes to either rowing, Olympic lifting, or any short 'sprint' style workouts. CrossFit is a healthy hobby to have with countless other non-gym life benefits. Outside of work and gym life you'll probably find me somewhere in the mountains, on the rugby pitch, or building something in the workshop.
Get started
Click the button below to book a free intro. See if Underground Fitness is right for you.
Fill out the form below to get started
Take the first step towards getting the results that you want
Free Intro